Plants. Not Plastic.®
100% NATURAL, 0% PLASTICS — Simply better for the planet (& people).
Design with Purpose

Circular by design, patented MIRUM® by NFW is a leather-like material that
leverages the strength and diversity of virgin and recycled plant matter.
MIRUM® is a bio-neutral material and made with zero animal products,
petrochemicals, acrylic coatings, PU binders, or synthetic ingredients!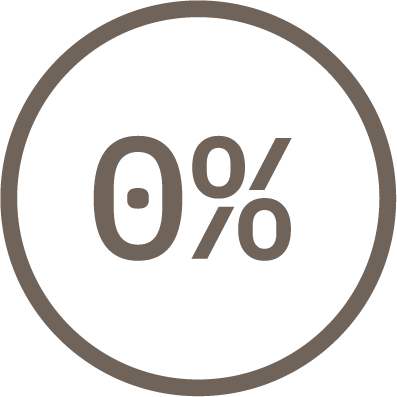 • ZERO PLASTICS, NO ACRYLIC COATING, NO PU BINDERS, ZERO!

• DURABILITY, STRENGTH, AND EYE-CATCHING AESTHETICS WITHOUT RESORTING TO PETROLEUM OR SYNTHETIC INGREDIENTS.

• NO ANIMAL MATERIALS USED.

• OUR PATENTED TECHNOLOGY REFLECTS OUR SHARED VALUES: LOW-IMPACT, RECYCLABLE, AND THE USE OF ONLY BIO-NEUTRAL INGREDIENTS.

• COMPLEMENT TO LEATHER AND ALTERNATIVE TO PU-BASED OFFERINGS.
SHOWN ABOVE IN BLACK, ALSO AVAILABLE IN OFF-WHITE AND TAN