Plants. Not Plastic.®
100% NATURAL, 0% PLASTICS — Simply better for the planet (& people).
Design with Purpose

Circular by design, patented MIRUM® by NFW is a leather-like material that
leverages the strength and diversity of virgin and recycled plant matter.
MIRUM® is a bio-neutral material and made with zero animal products,
petrochemicals, acrylic coatings, PU binders, or synthetic ingredients!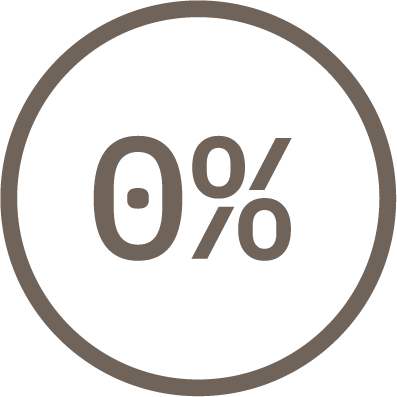 • ZERO PLASTICS, NO ACRYLIC COATING, NO PU BINDERS, ZERO!

• DURABILITY, STRENGTH, AND EYE-CATCHING AESTHETICS WITHOUT RESORTING TO PETROLEUM OR SYNTHETIC INGREDIENTS.

• NO ANIMAL MATERIALS USED.

• OUR PATENTED TECHNOLOGY REFLECTS OUR SHARED VALUES: LOW-IMPACT, RECYCLABLE, AND THE USE OF ONLY BIO-NEUTRAL INGREDIENTS.

• COMPLEMENT TO LEATHER AND ALTERNATIVE TO PU-BASED OFFERINGS.
Our biobased MIRUM® Primary formulations feature the abundance and diversity of nature.
Each provides a unique combination of characteristics to match your functional needs and creative desires for a multitude applications, from small accessories to patch and trim and beyond. This collection is made from 100% natural inputs which, by virtue, vary in color, size, and texture.
CORN

FINE, SILTY
SURFACE WITH ALMOND HUE
RICE

BREAD CRUST TEXTUR WITH HAZEL HUE
COCONUT

SLIGHT CONTOUR TEXTURE WITH
PEANUT HUE
CORK

NUBUCK TRAITS WITH A PECAN HUE


SHOWN ABOVE IN BLACK, ALSO AVAILABLE IN OFF-WHITE AND TAN